One of the joys of creating the Five More Minutes With Web site is that I get to do exactly what I want herein. As a "creative" from the first days of my existence, I appreciate not being edited or coached and just being able to express my true thoughts.
Over the past seven months, I've discovered I really like photography, especially shooting clouds and sunsets.
Spencer thinks I'm crazy as I shoot through the car windows, waiting for street lights or columns on bridges to pass so I can get the "perfect" shot.
And often the photos are anything but perfect, with the windshield glass reflecting back into the camera or an errant branch blocking part of the view.
But something about that imperfection can be endearing as well. You know these aren't slick commercial photos; they are simple shots straight from the shooter's heart.
So with clouds quickly becoming a recurring theme in my Five More Minutes With posts, today I'd like to share some more of my cloud photos with you.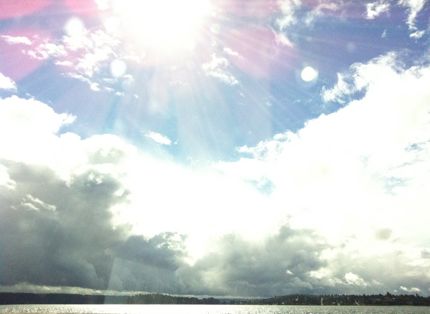 Inspiring clouds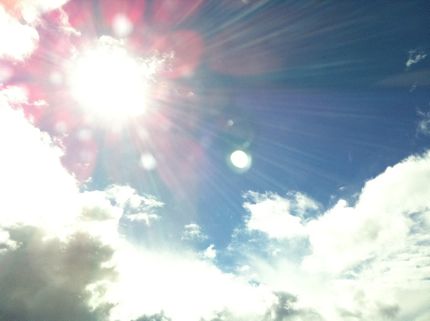 Starburst clouds
Fluffy turquoise clouds